Updated & Expanded!
---
Looking for gifts that match your why? Use my ultimate green list to make your gift-giving easier and a whole lot greener!
Note: As an Amazon Associate I earn a small commission from qualifying purchases when you purchase some of these items through my Amazon and other affiliate links on this list. Your cost is the same, but your purchase helps support my work, so I will be able to continue to share my "going green" journey. Thank you for your support!
---
STOCKING STUFFERS
---
Small Gifts & Stocking Stuffers:

Food Huggers Storage Set
Keep leftover fruits, vegetables, and drinks fresh without plastic! These food-grade silicone covers slip on easy and keeps cut food and opened drinks fresh longer. Fits on glass jars too! The set of 5 is under $13!

Natural Organic Loofah Body & Cleaning Sponges
Made from organic loofah plants, these thick natural sponges exfoliate and clean without plastic. Use in the shower to wash and exfoliate or in the kitchen or bathroom to clean dishes, sinks, and more. When it's time to replace them, throw them in your back yard compost pile. They come in brown paper packaging making them 100% plastic free.
Bamboo Golf Tees
Sustainable and biodegradable, these long-length golf tees are perfect for any golfer!

Toxin-Free Nail Polish, Poofy Organics
Girls love nail polish, but they don't love the dangerous chemicals that come along with beautiful nails. Yuck! This toxin-free nail polish is safe for kids and those suffering from allergies and cancer. Approx. 100 colors to choose from! 
Bamboo Mason Jar Lids
These sustainable bamboo jar lids not only do the job without plastic, but look awesome on the countertop. Perfect for both practical use and decorative! Pack of 3 and available in both regular and wide mouth size.

Natural Sisal Cat & Dog Soap Saver Set  & Handmade Soap
These sisal soap scrubbing pouches are as adorable as they are useful. Great for kids but ditch the commercial soap and choose a safe handmade soap bar, like this one: Almond Biscotti Soap Bar instead.

Eco-Highlighters
These awesome highlighters are made from sustainable, natural basswood is long-lasting and completely biodegradable. Plus, they don't bleed through the thin paper making them great Bible highlighters! Package of 6 different color highlighters and a wooden sharpener. See my review of Eco-Highlighters HERE. 

Reusable Stainless Coffee Pods
Makes single use coffee makers greener! These stainless, reusable pods fit most makers and are dishwasher safe.

Maple Landmark Yo-y0
This made in the USA hardwood engraved wooden yo-yo comes engraved with the company's logo and the encouraging phrase, "What goes down should come back up." Guaranteed to keep it's owner having fun while trying!

Kindle E-Books
Kindle books are great on Kindle devices, but thanks to all of the Kindle apps available, you can read (paper-free) from almost any device including your desktop! There are thousands of titles available for gifting.

Bamboo Pot Scraper
This little guy fits perfectly in your hand and is the perfect shape to clean your pots and pans with renewable, certified organic bamboo. Only $2.50!

Lip Balm, Poofy Organics
Lip balm is always a family stocking-stuffer favorite in our house and with 16 certified organic flavors to choose from, Poofy Organics lip balms are our first choice. Made with organic unrefined shea butter, beeswax, sunflower oil, coconut oil, cocoa butter and flavor oils/extracts. Only $4 each! (Look discounted for gift packs!)

Recycled Newspaper Colored Pencils
Made from recycled newspaper and packaged in recycled kraft paper, these colorful pencils are perfect for coloring projects and are eco-friendly too!
Lotion Sticks, Poofy Organics
Certified organic lotion in a convenient carry stick! These long-lasting, versatile lotions are great to throw in your purse or diaper bag and double as a giant lip balm! 6 scents to choose from and only $9.
Biodegradable Hair Ties/Ponytail Holders
Simple but useful gift in natural colors or black. Made from organic cotton these durable hair ties are made to be long lasting in your hair but not in the landfill. 10 Plastic-free ties.

Stasher Bags
These sealable and reusable "zip top" bags help keep plastic baggies from ruling the world! Fill them up with fair-trade chocolate, organic tea, or other fun fillers for two gifts in one! Available in a variety of colors and in three sizes from snack to a ½ gallon! You can see my review of Stasher Bags HERE.
Theo Chocolate
A fair-trade and certified organic chocolate for everyone on your shopping list! Based in Seattle, WA, Theo chocolate has is on a mission to make great chocolate "thorough stewardship at every stage in the agricultural and manufacturing process." A huge selection of chocolates and candies are available on their website, but I've also seen a growing selection available in local stores.
Zit Zapper Stick, Poofy Organics
These certified organic acne sticks zap the blemish without chemicals! My teen son recommended them for this list!
---
GIFTS FOR KIDS:
---

Cupcake Set by Green Toys
This adorable cupcake set offers 16 mix-and-match cupcake pieces to create and display on it's own pretty blue cupcake stand! The set is made in the USA from 100% recycled materials and printed with safe soy inks.

Green Kids Crafts Subscription
What's better than a gift box subscription full of hands-on science and art that kids love? One that is created by a green and sustainable business that is committed to making their products as green and sustainable as possible. Plus, they plant a tree for with every order placed!
Window Nest Box
This wooden bird nesting box with clear viewing window is a great way for your kids to observe and learn about the wild birds in your neighborhood. Made from sustainable lumber in the USA, it invites birds in and keeps the preators out.
Melissa & Doug Wooden Scoop and Serve Ice Cream Counter
This fun set comes with everything kids need to "play ice cream" all day long. A wooden scoop, cones, toppings, menu and more. Too cute to describe, see this toy in action with the Melissa & Doug store video Here.

Dump Truck by Green Toys
These bright and colorful trucks are made from recycled milk jugs in the USA! The California company uses 100% recycled materials for all their toys and package them in basic 100% recyclable cardboard. The dump truck is available in 3 fun colors, including pink!

NameTrain North Pole Village Railroad Set
Made in the USA (Middlebury, VT), this Christmas themed wooden train set will entertain both boys and girls. To make it even more fun, visit the Maple Landmark store (HERE) and add a personal touch to the set with the cars that spell out the child's name!

Veggie Baby Finger Paints
These environmental and kid-friendly finger paints are made with natural organic vegetable making them safe for all ages. 100% recycled finger paint pads also available HERE.
TerraCycle Honest Kids Upcycled Backpack
These water-resistant backpacks are made from upcycled drink pouches! Packs feature a front compartment, a large interior pocket, a hanging loop, and two adjustable back straps. Bonus! Once the backpack wears out, return it to TerraCycle to be recycled.

Wooden Marble Run 3D Mechanical Puzzle
Build it and play! Kids and adults alike with enjoy building one of these amazing 3D puzzles and experience engineering and physics while they play. Once assembled, the handcrafted model offers hours of marble run play. Looks great and includes everything needed in the box including step-by-step instructions.

Giant Ark by EverEarth
Perfect Noah's Ark set for all your favorite kiddos! Made from sustainable bamboo wood and painted with non-toxic water-based paint, this giant arc would make a wonderful Christmas or Baptism gift. Includes a huge ark and seven sets of animals in recycled packaging.

Natural Wood Shape Stacker
Every baby needs a shape sorter and this one is a winner. Made from solid hardwood maple, each shape is sanded smooth and engraved with the 6 shape names and numbers for early education. Ages 18 months and up. They make a fun wooden Shape Sorter too!

Little Green Books
This fun book series teaches the youngest of kids about caring for our common home right from the start. Titles include, "The Adventures of a Plastic Bottle: A Story About Recycling," "I Can Save the Earth!: One Little Monster Learns to Reduce, Reuse, and Recycle," "Don't Throw That-Away!: A Lift-the-Flap Book about Recycling and Reusing," and more.

Grow Pizza Kit
At just over $10, this fun garden kit makes it easy for kids to grow their own "pizza"…or at least some yummy toppings! Kit includes 6 packages of Seeds (Sweet Basil, Heirloom Rutgers Tomatoes, Green Bell Peppers, Greek Oregano, Italian Parsley, Scallions), Starter Soil, Pizza Recipes, Wood Plant Markers, Growing Instructions, Pencil and 100% Recycled Fiber Egg Carton Planter. The pictures make this look like a lot of fun! 
Assorted Fruit & Vegetable Set
Perfect healthy food set for little ones! Made with eco-friendly materials including rubberwood and water-based paints, Plan Toys arrive in recycled and recyclable packaging. Includes a rubber wood serving tray for hours of pretend play.
Melissa & Doug Pizza Party Set
Kids can enjoy make believe play while they make their own pizza with this fun wooden pizza set from Melissa & Doug.

DIY Bath Bomb Kit
A toxin-free, Made in the USA DIY bath bomb set for kids made with natural, safe ingredients. The set includes all materials to make 12 bath bombs in 4 scents.
Rubberwood Instruments & Activity Toys
All kids love music and these chemical-free rubberwood toys are non-toxic and made with both water-based paints and non-formaldehyde glue. They come in awesome bright colors and ready to play!
Stainless Steel Freezycup Kit by Life Without Plastic
The kids will love making their own ice pops with this plastic-free set. Includes 4 stainless steel Freezycups with lids, bamboo sticks, and a stainless steel stand.

Green Kid Crafts, Rainforest Science Discovery Box
Non-toxic, recyclable and sustainable STEM science activities to promote interatice and active learning all while having fun. Made in the USA for children 3+.

Natural DIY Lip Balm Making Kit
Your kids will love making and using their own lip balm! Includes everything needed to make 23 lip balms (tubes, tins and tubs) with healthy ingredients including shea butter, coconut butter and essential oils.

100 Things to Recycle and Make, Hardcover Guide
More than just a book, this is a hardcover guide to transform everyday items into 100 fun, imaginative play ideas they can make themselves. (Also available for Kindle.)
---
GIFTS FOR HER
---

Bath Bombs, Poofy Organics
We LOVE bath bombs, especially handmade! If you don't have time to make them yourself, these luxurious bath bombs are handmade in the USA by a small group in Rutherford, NJ and are minimally packaged individually in environmentally-friendly tissue paper. Win-win!
Beeswax Aromatherapy Pillar Candles
Made in the USA from locally sourced 100% beeswax, these awesome and eco-friendly candles are sure to please your candle lover! Available in 3 sizes and 2 scents: Mint, Clove Bud & Sweet Orange.

Green Up Box — Gift one or a Gift Subscription
These Green Up Gift boxes full of earth friendly gifts that keep on giving: gift one box that will put a smile on her face and care for the environment or buy a gift subscription that she can look forward to 4 times per year! Choose from Beegan or Vegan boxes full of the most innovative fair-trade, plastic free, cruelty free, and reusable products available.

ECOlunchbox 3-in-1 Splash Box
This plastic free lunch box is listed for HER because she'll love it, but also great for the man or kids in your life. The set comes with a 3 sizes of stainless steel food containers and features a modular design that stacks and nests together making lunch simple and healthy.
Earth-friendly Candle Melts & Wax Melter/Warmer
Wax melts make homes smell great! For only $6 and made with organic coconut wax and organic essential oils, these candle melts from Poofy Organics last up to 30 hours per cube and smell incredible. Includes 6 cubes and available in 12 toxin-free scents. Pair your favorite candle wax scent with a long lasting wax melter for a gift she'll love!

EcoTools Cosmetic Brushes
Toxin-free beauty needs eco-friendly tools! With a ton of options, these brushes are cruelty-free and made with recycled materials, renewable bamboo and tree-free packaging. Sets start at only $8. 

Mighty Fix from Mighty Nest Subscription or Gift Box
Gift a monthly subs Lipton or give an affordable gift box full of green goodies anyone would love: Bamboo tools, Stasher Bag (Love them! See my review here), Food Huggers, and Bee's Wrap. Stylish and functional gifts with a Welcome Postcard with how to use each eco-friendly product included in each box.
Colorful Insulated Tumblers
These pretty and versitile stainless steel tumblers come in a set of 6 different colors for easy identification and are great for outside parties. Perfect for wine, iced tea, hot cocoa, coffee or cocktails, they keep your drinks warm or cold with easy to drink through lids. Clean up is easy too — they are dishwasher safe!

Local and Online Classes
Local classes like pottery or crafts are so much fun especially with friends, but online classes are awesome too. Craftsy.com and other online classes are both entertaining and convenient with classes offering everything from cooking to photography! See my review of Craftsy HERE.
Upcycled Gifts from Etsy
Everything from a recycled bike spoke bangle to a handmade evening clutch from a satin tie, you'll find a ton of unique gifts on Etsy!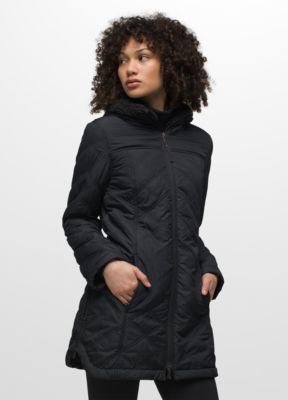 Elsa Coat
Created by PrAna a sustainable, fair trade company, the woman in your life can wear this comfortable jacket with confidence and style. They also offer quality clothing for men, and a large variety of other items for women, including activewear.

Sustainable Personal Care Kit Gift Set
The set includes 6 sustainable gifts in one including reusable cotton pads, laundry bag and storage tin, bamboo cotton buds, toothbrushes, interdental brushes, charcoal dental floss, and a reusable wooden storage box.
---
GIFTS FOR HIM:
---
Online Subscriptions
Online subscriptions are green and awesome. Think radio, streaming tv, newspaper, magazines, and more. Here's one my husband loves —it's a great explanation of the weekend's mass readings which often ends up being a gift for the whole family: Catholic Productions, Mass Readings Explained Subscription.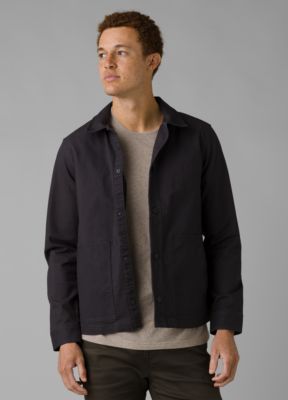 Westside Jacket
Created by PrAna a sustainable, fair trade company, the man in your life can wear this comfortable jacket with confidence and style. They also offer quality clothing for women, including activewear.

Bamboo Beard Brush & Comb Set
For the bearded man in your life, this pocket size "Grow a Beard" grooming toolset can fit easy in his pocket to keep his beard shiny and smooth on the go! 100% Biodegradable too!

Hammer Multi-use Camping Survival Gear Tool
A must have for any camper or outdoorsman (or woman!). Featuring a mini hammer head, the multi-use tool is a 12 in 1 with a tool for every need including pliers, wire cutter, knife, saw, screwdrivers, bottle opener and more.

Wooden Chinese Checkers Set
If the man (woman or child!) in your life loves classic games, this made in the USA oak crafted checker set is for you! Game instructions, board, marbles, and storage pouch come in a reusable box.
Reusable Water/Beverage Bottles, Under Armour Dominate
Everyone deserves at least one awesome, masculine, reusable beverage bottle and these by Under Armour, don't disappoint! They keep hot beverages hot and cold beverages cold —for hours! A variety of colors with waterproof lock lids available. 

Handcrafted Bamboo Wooden Wireless Keyboard and Mouse
I listed this one under gifts for "him," but I'm putting this one on my Christmas list too! It is made from natural bamboo wood and looks awesome on any desk. At under $50 it's a great value too!

Natural Bamboo Charging Station
Holds up to 5 phones or tablets and keeps your cords and wires organized and out of sight! The 100% natural bamboo is sustainably harvested from a Forest Stewardship Council Certified forest.
Conscious Step Socks — Socks that give back!
These socks not only look great with their awesome designs, but they are also fair trade and ethically made with organic cotton. Their process is simple, transparent and supports a variety of causes from animal rescue to providing water to those in need.
Upcycled Wall Art
From whimsical quotes to Abraham Lincon Riding a Dinosaur, you're sure to find the perfect art for your book and or art loving man (woman or child!).
---
GIFTS FOR EVERYONE FROM FAMILY TO TEACHERS:
---
Charitable Donations
Sharing gifts with those in need is an excellent way to honor anyone on your gift list! There are many local and global charities who would be grateful for the donation. Visit your local Catholic Charities or click here to find a chapter near you.
Franciscan Auto Rosary
This simple one decade auto rosary makes praying in your car (or anywhere) easy. The rosary features natural wooden beads with a silver oxidized San Damiano crucifix.

AeroGarden Indoor Hydroponic Garden
Grows faster than soil and includes 6 gourmet seed pods to start an amazing table top herb garden off right: Genovese Basil, Curley Parsley, Dill, Thyme, Thai Basil and Mint. Comes in three colors.
100% Organic Cotton Bowl Covers
These great bowl covers are a bit of a throwback, but one worth bringing back! A great alternative to plastic wrap or foil, they are great for meal prep, storage, and keeping the bugs away at outside events. Set of three, handmade in Canada.
Recycled Wine Bottle Wine Carafe
Available in several colors, these repurposed wine bottles make beautiful spouted serving carafes for under $25!
Gardener's Seed Saving Kit
Everything a home gardner needs to make it easy to collect, store and trade seeds from the garden. The kit includes a recycled steel case, tins, labels, instructions and more.
Bamboo Salad & Snack Bowls
A set of 4 small sized bowls perfect for salad, fruit, ice cream or popcorn! They look great on the table and feel good in your hand.

ECOlunchbox Oval Set
Give the gift of a safe lunch to your favorite teacher or student! The set comes with a substantial sized stainless steel oval lunch box and a leak-free snack cup.
Experiential Gifts
Concerts, classes, and dance lessons, oh my! Think outside the gift box and consider giving a fun and entertaining gift instead. Weekend trip to the city (or wine country), ski lift tickets, comedy club, boat trip, theme park passes, sports tickets, the possibilities are as big as your budget!

Cold Brew Mason Jar Iced Coffee Maker
With a stainless steel filter and glass Mason Jar body, make 32 ounces of cold brew coffee over night, plastic free.

Polarized Bamboo Wood Sunglasses
These vintage look sunglasses are lightweight, polarized with UV lenses and come in seven colors with their own storage box. Perfect for pool or beach lovers — they float too!

Glass Microwave Popcorn Popper
All the convenience of microwave popcorn without the chemical leaching bags! This 3-quart family-sized glass popper is made out of temperature safe, non-leaching glass, and silicone. Plus, it takes less than 3 minutes to pop your corn and butter it too!
Wooden Bat House
Mosquito problem or just love bats? This extra large natural wood bat house makes a safe, comortable home for up to 600 bats! Mounting instructions included.

Sandstone Look 55 Gallon Rain Barrel
Attractive for any home, this rain barrel was made with function in mind and long lasting materials. Includes rain barrel, screen guard, overflow spout, brass spigot, and connector to add your own hose. All at an affordable price!
Kindle E-Books
Kindle books are great on Kindle devices, but thanks to all of the Kindle apps available, you can read (paper-free) from almost any device including your desktop! There are thousands of titles available for gifting!

Poofy Organics Gift Certificate
A Poofy Organics Gift card can be be used to order hundreds of earth conscious, organic, and toxin-free home, bath and body products from nail polish and lip gloss, to hand soap and laundry pre-spray. Sustainable, safe and effective for the whole family.

MiracleGro Dual Chamber Backyard Compost Tumbler
Fast working and all season, this composter has two 18.5 gallon bins to make composting easy, even for beginners!

Wool Dryer Balls & Scent Oils
These furry little wool balls are a plus for every eco-friendly laundry. Reusable for a year (or more!) they are green, economical and effective for static-free clothes load after load. Add a few sprays of Dryer Ball Oil by Poofy Organics and clothes smell great without chemicals too. Biodegradable and compostable! 
Reusable Bees Wax Wraps, Abeego
These plastic wrap alternatives do everything from cover leftovers to wrapping your lunch. Eco-friendly, they can be used over and over and seal with just the heat of your hands. Once they've lost their usefulness, they can be tossed in your backyard compost!

Food Cycler Food Waste Recycler
No room for a compost pile but still want to recycle food scraps? This energy efficient tabletop recycler turns your raw food scraps into a nutrient-rich mulch in 3-6 hours. Watch the linked video for details.

Solar Portable Power Bank with Wireless Charging
Hang it on your backpack or put it in a window to fully charge your power bank then charge your phone wirelessly 8 times! This powerful little charger includes 2 USB connectors, 1 USB-C connecter and LED flashlight.
---
GIFTS FOR PETS:
---

Planet Dog Orbee-Tuff Zoom Flyer
An affordable, made in the USA Orbee-Tuff flying disc your dog will be sure to love! They are non-toxic, durable and recyclable too! 

Natural Pet Cat Toys Gift Box
Made with natural wood, sisal, feathers and more, this gift box will keep your cat happy and entertained for hours.

Scratch Lounge Double-Sided Cat Scratcher
With two sides of toxin-free scratching, this cozy resting spot will be your cat's new favorite place! The lounger's patented design is made from 100% recycled materials in the USA and 10% of sales go to the Amanda Foundation Mobile Clinic in California, making it a gift for your pet and one in need.

Natural Hemp Rope Dog Toys
These non-toxic cotton and hemp rope toys are not only great fun for your dog but they're safe for the earth too.
West Paw Zogoflex Echo Dog Toy
This bright and colorful dog fetch toy is ready for fast action play and is recommended even for tough chewers. It's 100% recyclable, non-toxic and made in the USA. 
---
Did I miss your favorite green gift? Let me know in the comments below, I'll love to check it out and add it to the list!
*Disclosure: As an Amazon Associate I earn a small commission from qualifying purchases when you purchase some of these items through my Amazon and other affiliate links on this list. Your cost is the same, but your purchase helps support my work, so I will be able to continue to share my "going green" journey. Thank you for your support!
SaveSave
SaveSave
SaveSave
SaveSave
SaveSave
SaveSave
SaveSave
SaveSave
SaveSave
SaveSave
SaveSave
SaveSave
SaveSave
SaveSave